Schotsch Identity
Corporate Design und Mailings bzw. Eigenpromotions für einen Sekretariats Service – aus der Flut der täglichen Werbesendungen herausstechen und Professionalität und Seriosität widerspiegeln ist hier die Maxime. Corporate Design and self promotional mailings for a secretary service with the aim of popping out of the daily floods of advertising in the mail - plus showing professionality and seriosity.
Schotsch Secretary Service
Identity & mailings for a secretary service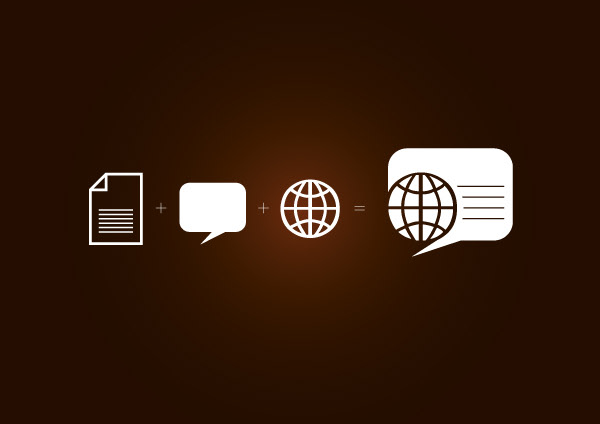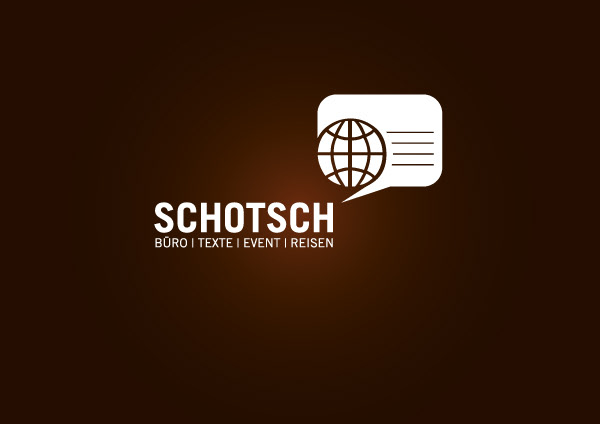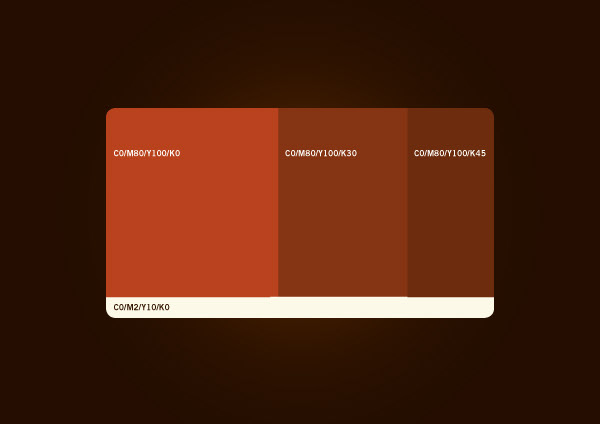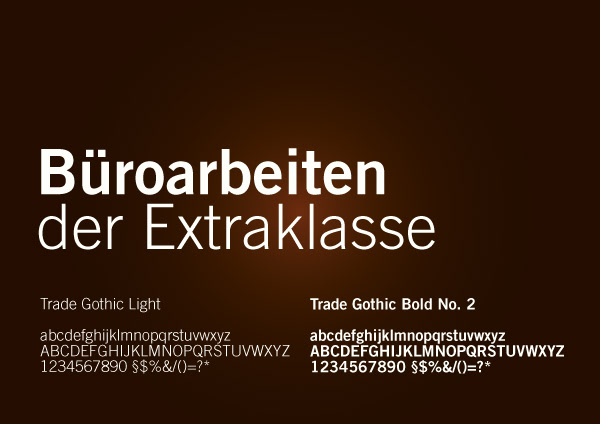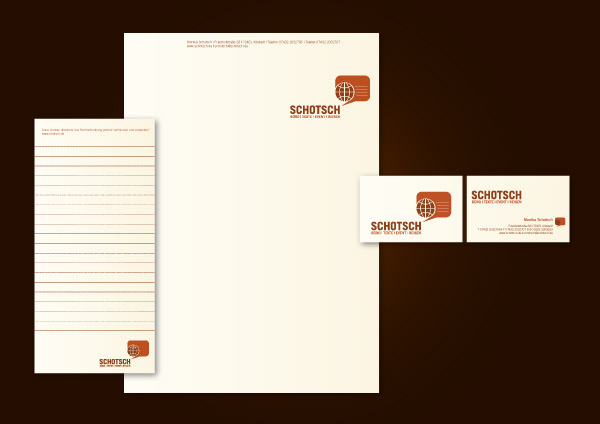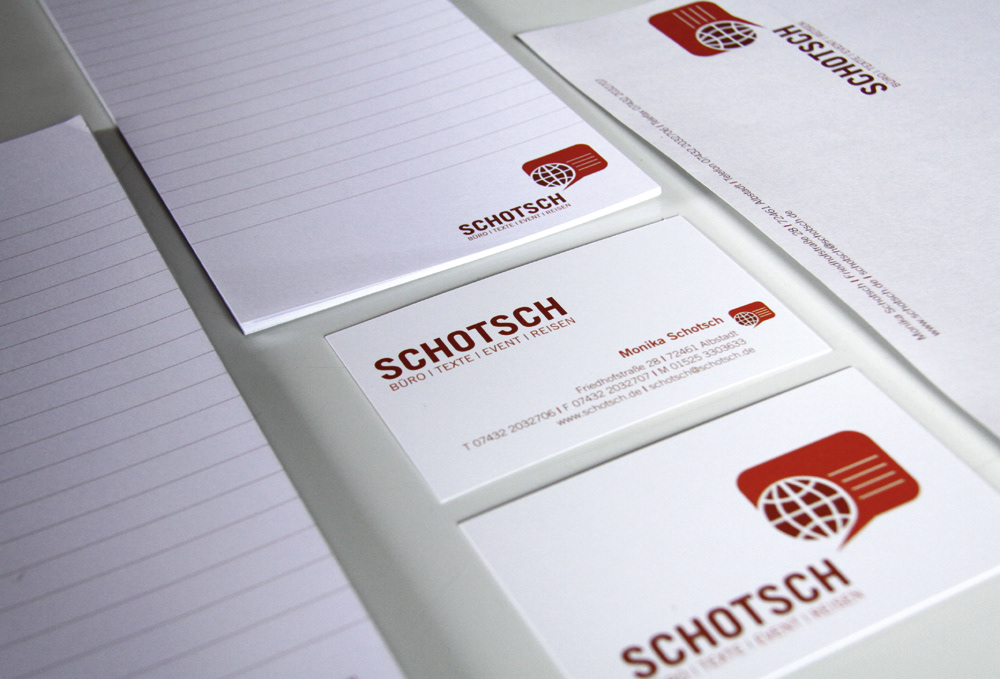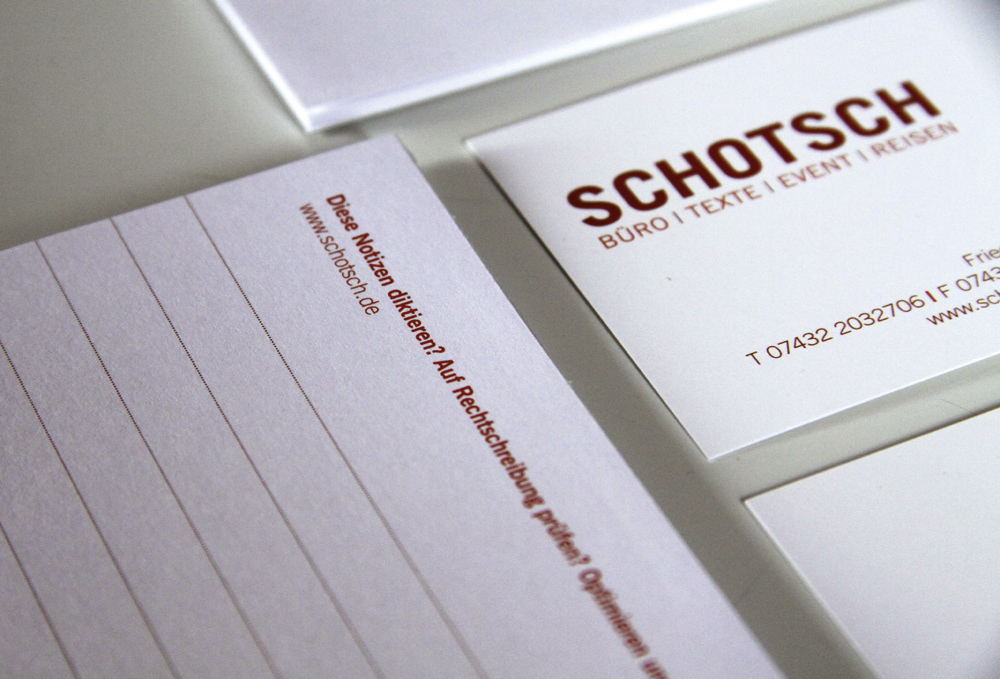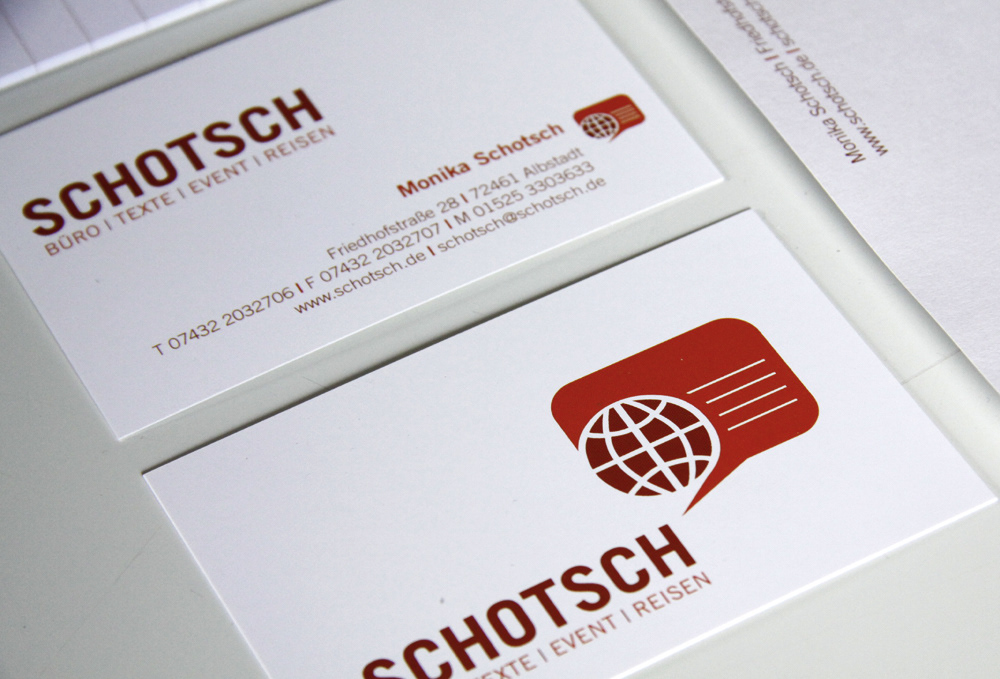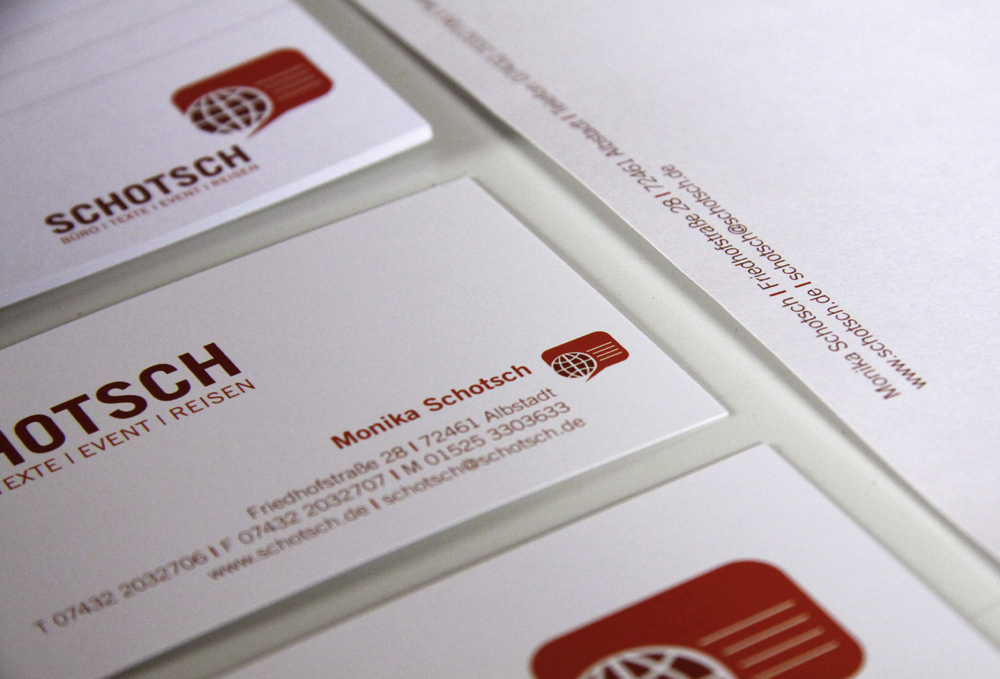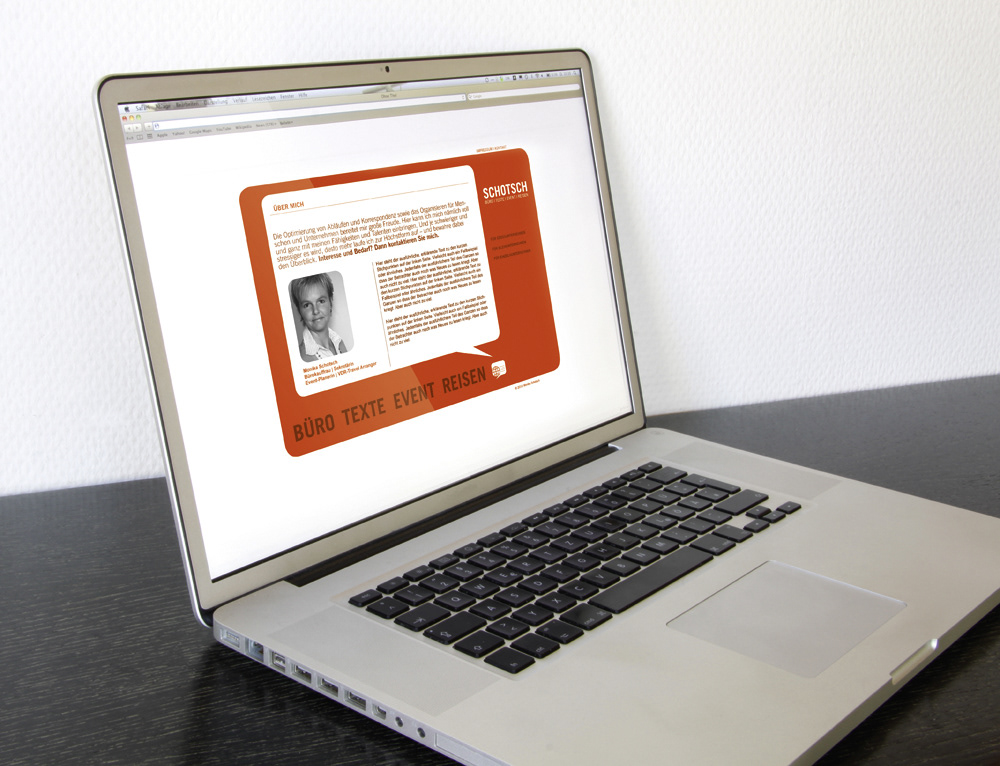 Mailing (personal shipping) to craftsmen and women to offer all kind of services for the office.
Beer and chocolate for enjoyment of leisure-time instead of doing office things.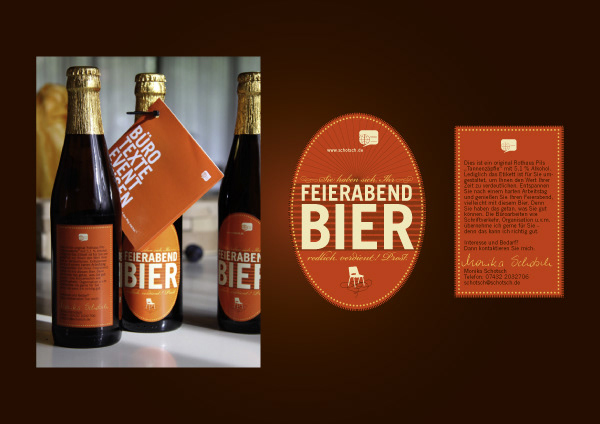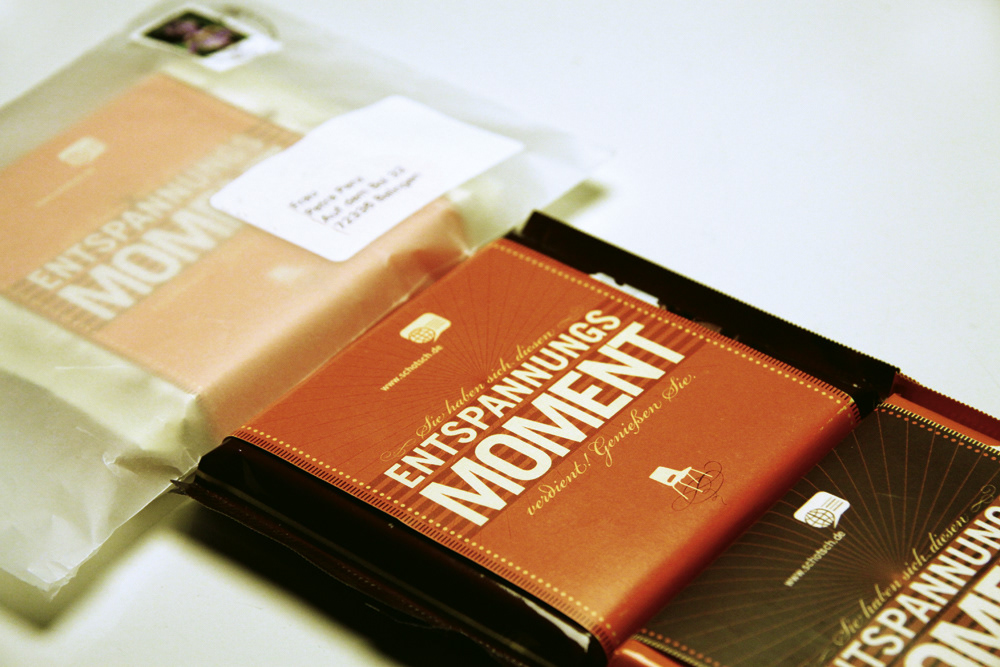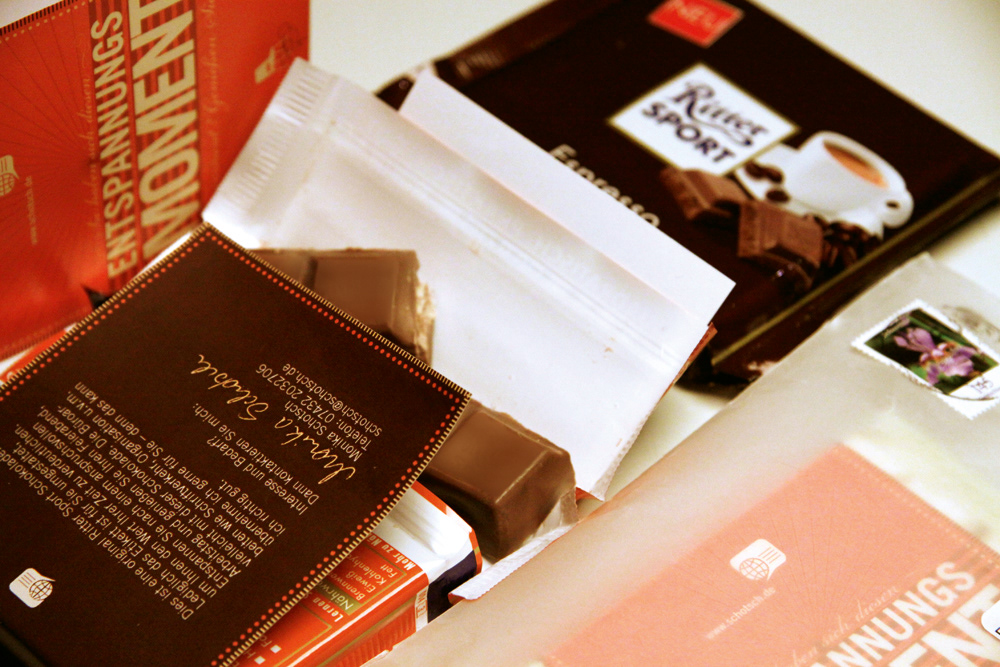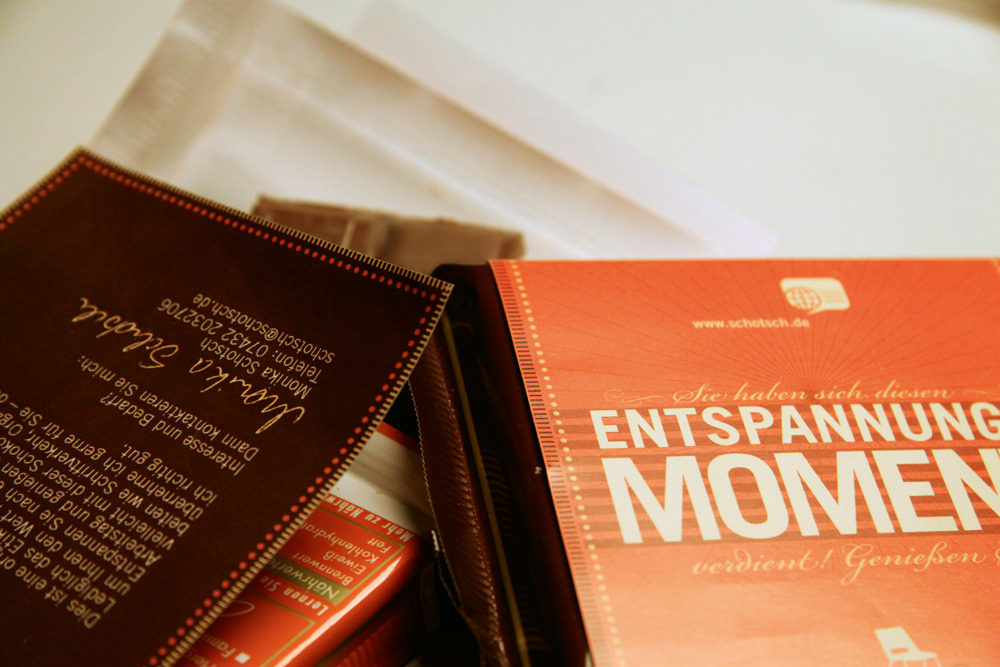 Mailing for holiday replacement for secretaries in big companies and corporations.
"Come in, I am on holidays and Mrs. Schotsch is doing my work."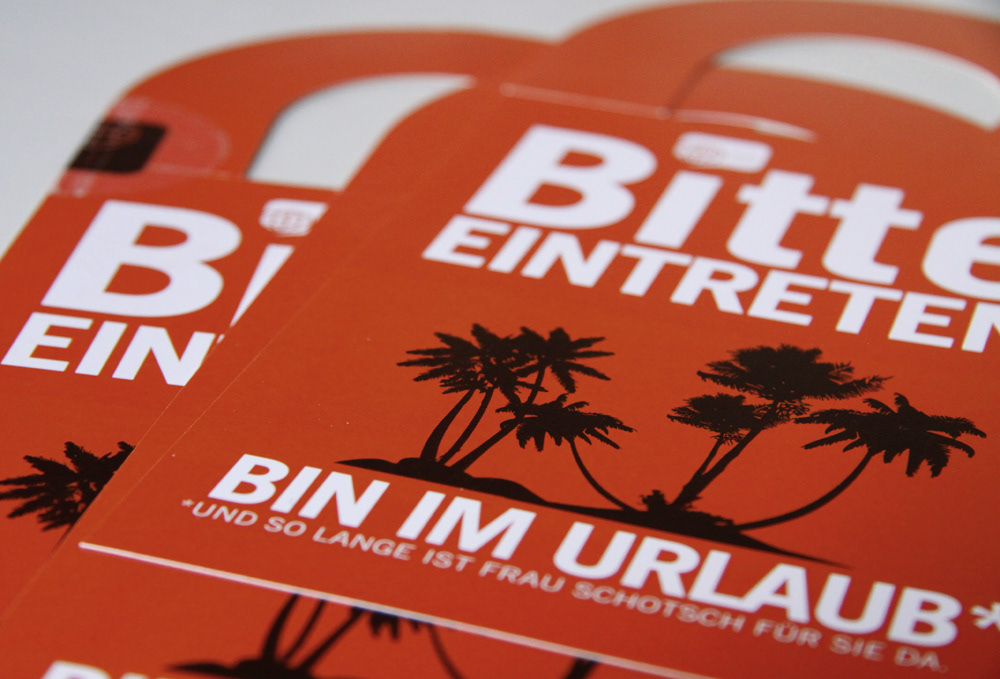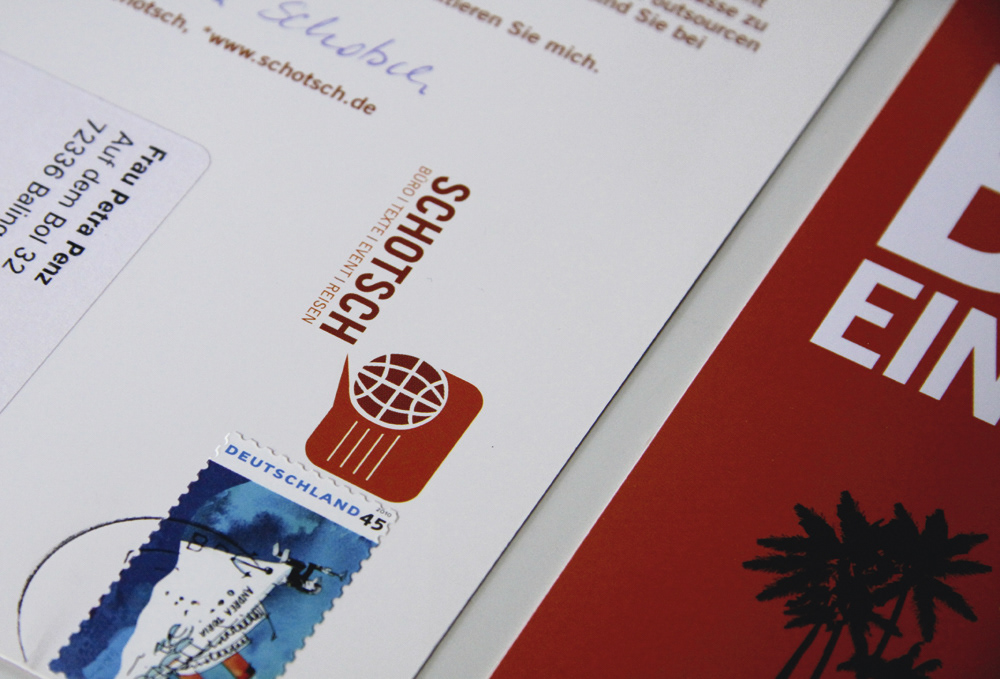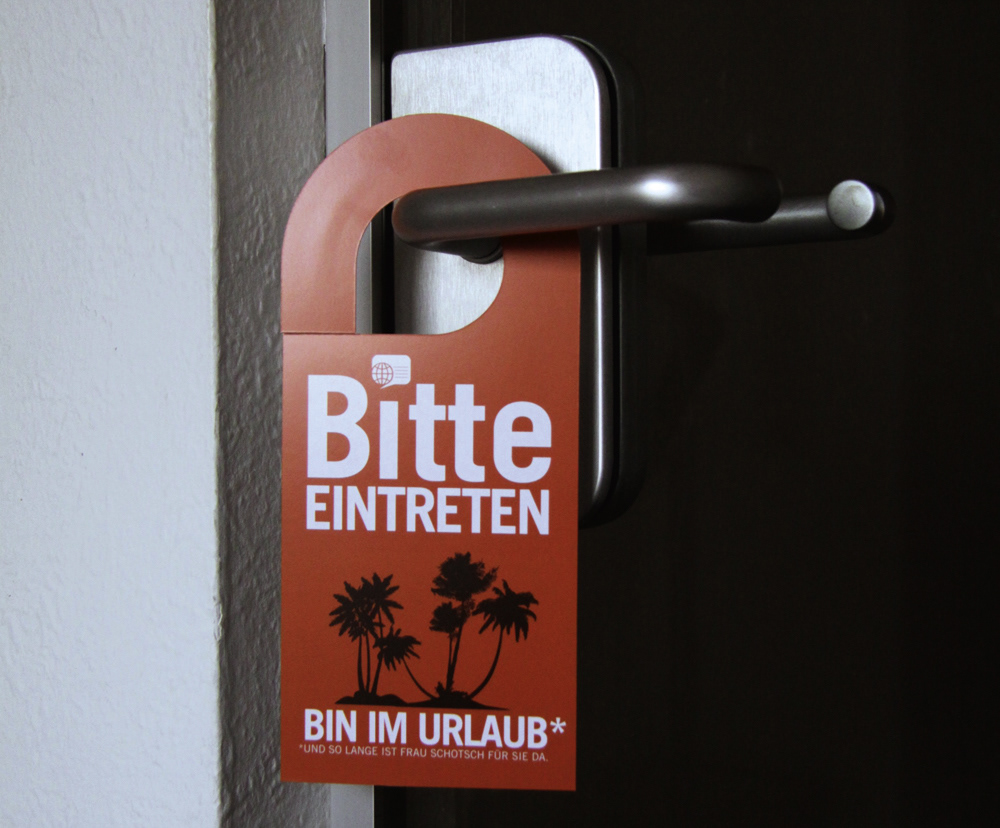 Information flyer with discription of and services Mrs. Schotsch provides.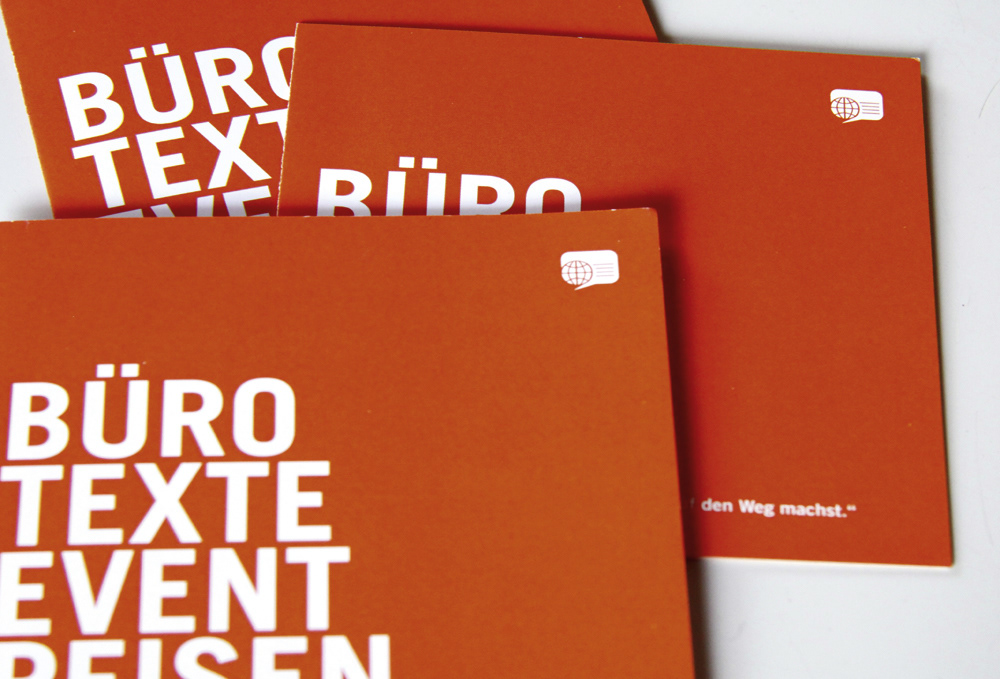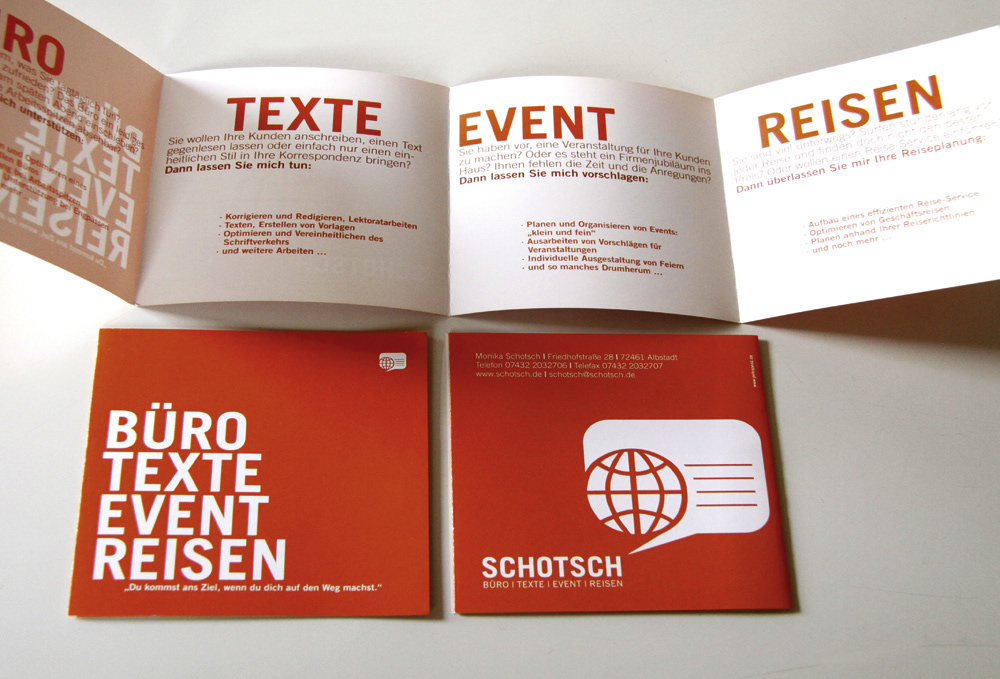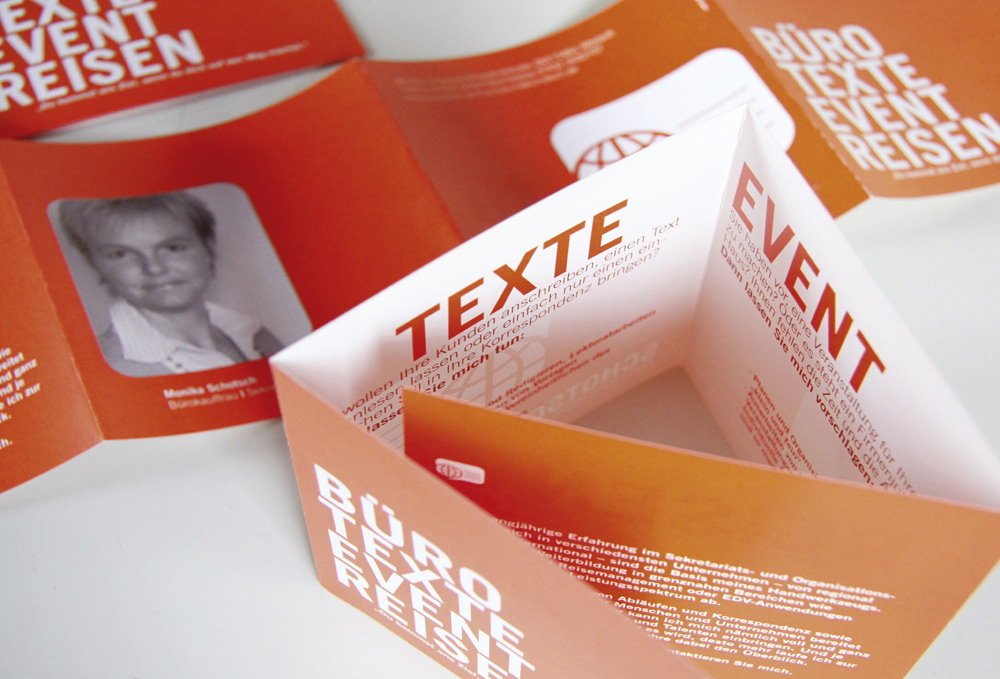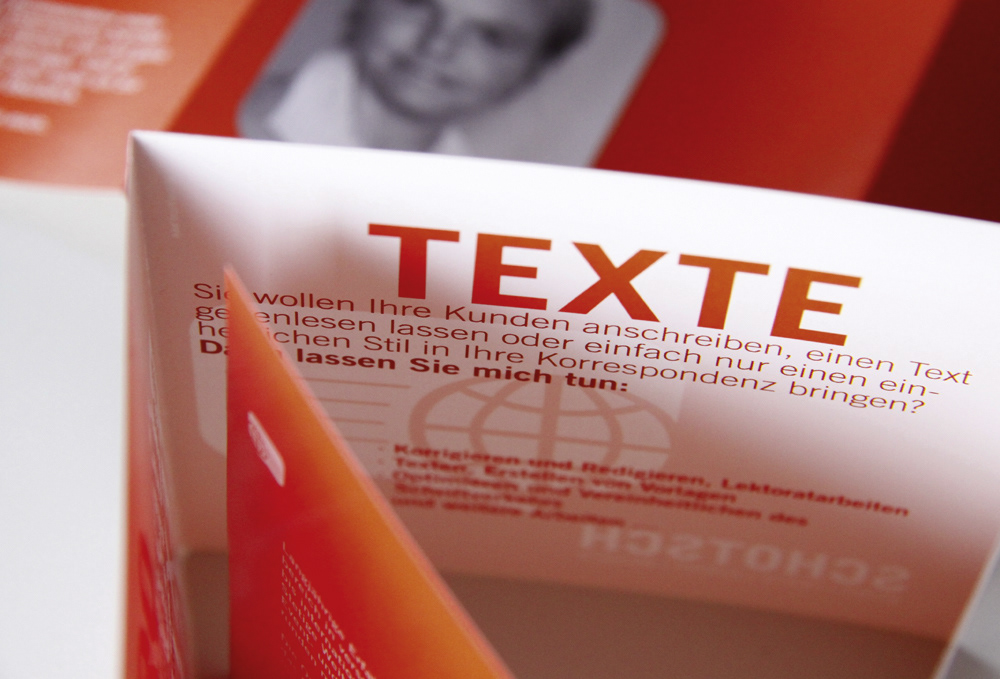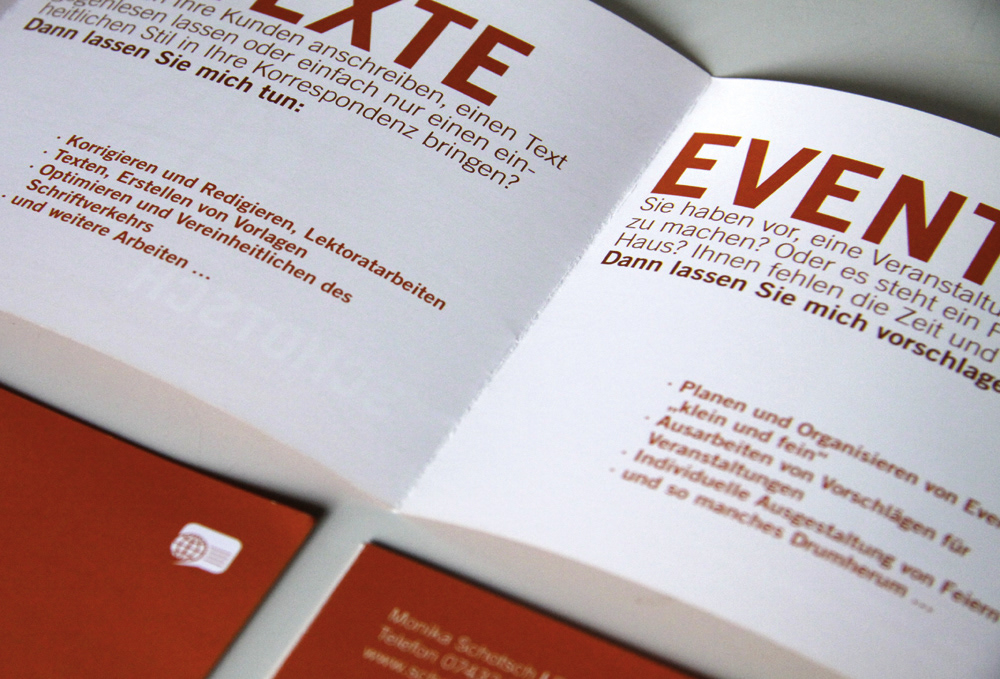 Klein & Fein is a monthly information flyer containing short news and trends of all kinds.